Commercial Roofing Contractor in Maumelle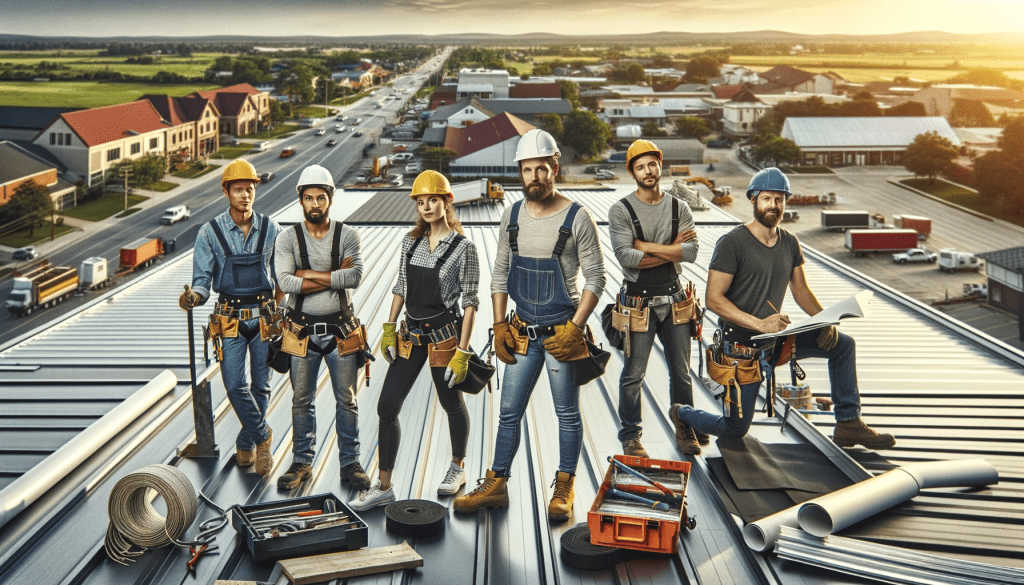 At Little Rock Roofing & Flat Roof, we are proud to be the leading commercial roofing contractor in Maumelle, Arkansas. Our commitment to excellence in commercial roofing services has set us apart as the preferred choice for businesses in the region. With a focus on quality, durability, and customer satisfaction, we offer a comprehensive range of roofing services tailored to meet the unique needs of each client.
Comprehensive Commercial Roofing Services
Our range of commercial roofing services is extensive, covering everything from new roof installations to repairs and maintenance. We specialize in a variety of roofing systems, including traditional and modern materials, ensuring that we can cater to any commercial roofing requirement.
New Commercial Roof Installation
Choosing the right roof for your commercial property is crucial. Our team of experts provides professional guidance and installation services for a variety of roofing types. From metal roofing to innovative flat roofing solutions, we ensure that your new roof not only looks great but also provides long-lasting protection.
Expert Roof Repair and Maintenance
Regular maintenance and timely repairs are key to extending the life of your commercial roof. Our roof repair services are designed to address issues promptly and effectively, minimizing the risk of costly damage and downtime for your business.
Commercial Roof Replacement
When repairs are no longer viable, we provide comprehensive roof replacement services. Our team works efficiently to replace your old roof with a new, high-performance system, ensuring minimal disruption to your business operations.
Specialized Flat Roofing Solutions
Flat roofing systems are a popular choice for many commercial buildings due to their cost-effectiveness and versatility. We offer a range of flat roofing options, including EPDM, TPO, and PVC systems, known for their durability and energy efficiency. Learn more about our flat roofing solutions.
Why Choose Little Rock Roofing & Flat Roof?
Our reputation as the premier commercial roofing contractor in Maumelle is built on a foundation of trust, quality, and customer satisfaction. We are committed to delivering exceptional service and workmanship on every project.
Experienced Professionals: Our team of skilled roofers brings years of experience and expertise to every project.
Quality Materials: We use only the best materials, ensuring that your roof is durable, efficient, and long-lasting.
Customer-Centric Approach: We work closely with our clients to understand their needs and provide tailored solutions.
Local Knowledge: Understanding the Maumelle climate and environment allows us to recommend the most suitable roofing options for your business.
Contact Us Today
Ready to start your commercial roofing project in Maumelle? Contact us today for a free consultation. Our team is eager to assist you with your roofing needs and answer any questions you may have.
Business Hours: Monday-Saturday, 8AM to 6PM
Email: info@littlerockarroofing.com
Phone: 501-290-4466
Google Business Profile: Little Rock Roofing & Flat Roof
Google Review Link: Leave us a review
Facebook: Follow us on Facebook
Customer Testimonials
Hear from our satisfied customers and learn about their experiences with our services. Visit our Google reviews to see what they have to say.
Choosing the right commercial roofing contractor is crucial for the success and longevity of your roof. At Little Rock Roofing & Flat Roof, we are dedicated to providing the highest quality commercial roofing services in Maumelle. Contact us today to learn more about how we can help protect your business with a durable and efficient roofing system.