Commercial Flat Roofing Little Rock, Jacksonville, Sherwood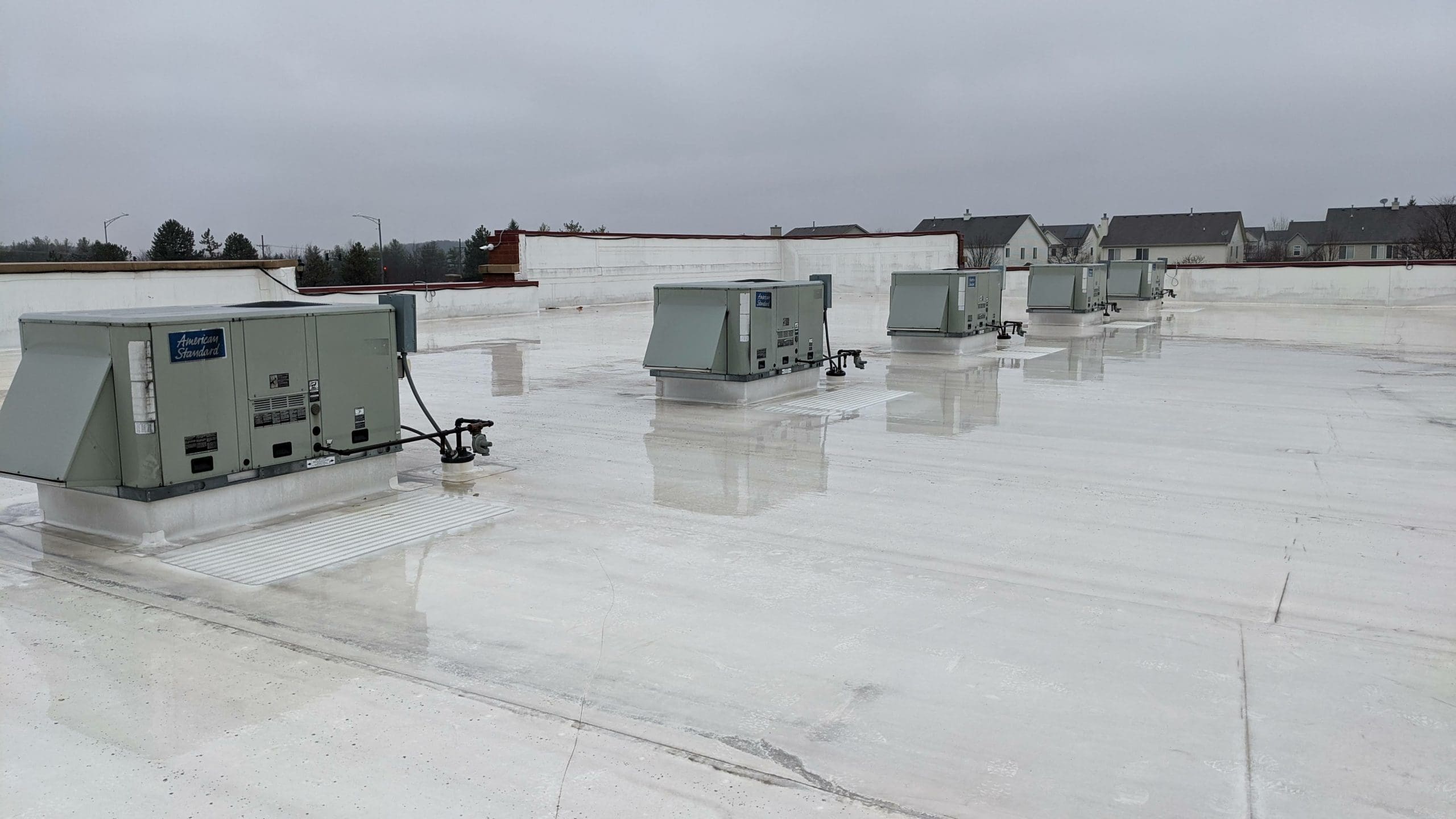 Little Rock Commercial Flat Roofing
If you are in the market for a flat roof in the Little Rock, North Little Rock, Sherwood, or Jacksonville area, look no further than Little Rock Roofing & Flat Roof. Our team provides the best service with top quality materials to give our customers the absolute best in Arkansas. Give Little Rock Roofing & Flat Roof a call to handle any and all roofing needs. You can contact us any weekday between 8AM and 6PM at:
You have some choices when it comes to commercial flat roofing. Check out below to see what option is the best for you.
Flat Roof Options:
PVC Flat Roofing- PVC is a great material that is durable and flexible to last a long time and hold up against those Arkansas thunderstorms.  PVC is a great option if you are interested for commercial flat roofing.
TPO Flat Roofing- Thermoplastic polyolefin is popular for flat roofing due to it's lightweight and durable quality. TPO roofing is also very affordable and low maintenance.
EPDM Flat Roofs- EPDM roofing has a rubber coating that gives extra protection from moisture and high temperatures. If you are worried about storm damage EPDM is most likely the material for you. This material is impact resistant and protects well against hail damage. Overall EPDM is a good investment to prevent future need for roof repair.
Local Central Arkansas Flat Roofs Contractor
Whether you own a commercial shopping center, apartment complex, or office building flat roofing is definitely the best option for you. Our trained professionals can handle install, repair, and inspection of flat roofing. As the best roofing company in Arkansas, you can rely on us to provide with an excellent roof.
Our reputation has been built across the central Arkansas area because we work hard to provide high quality service without the high price. Our care and concern for our customers has made us among the most trustworthy contractors in Arkansas. Hire us to be certain that you will receive the best flat roofing service across the Little Rock area.
Give our experts a call or fill out our free quote form to get any further information or ask any questions about what flat roofing material is right for you. Our experts will be happy to talk to you anytime and answer any and all questions you may have. We want to make sure that you feel confident in your roofing choice.
Whether you are looking into commercial flat roofs, roof repair, or residential roof installation, Little Rock Roofing & Flat Roof is right for you. Hire us today and we will show you the most professional service with top notch materials. We provide a plethora of roof services to North Little Rock, Sherwood, Jacksonville, and Cabot. Our reputation has been cultivated through years of offering service to central Arkansas. Our many satisfied customers demonstrate how amazing our roof service is.