Maumelle Commercial Roofer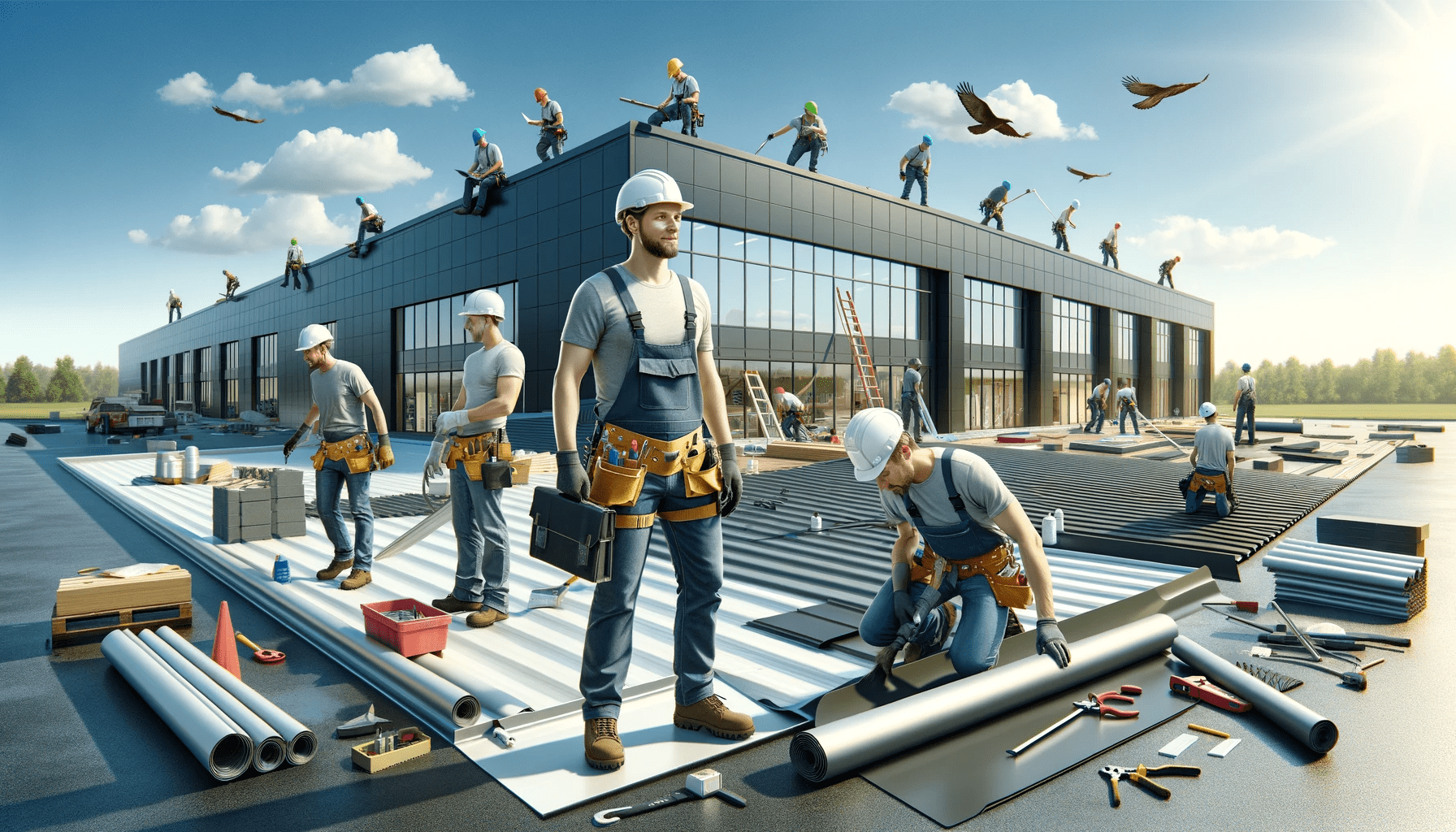 Welcome to Little Rock Roofing & Flat Roof, your premier Maumelle commercial roofer. We specialize in providing comprehensive roofing solutions for businesses in Maumelle and the surrounding areas. Our team is dedicated to delivering exceptional quality and service in every project we undertake.
Expert Commercial Roofing Services in Maumelle
As a leading commercial roofer in Maumelle, we offer a full range of services to meet the diverse needs of our commercial clients. Our services include new roof installations, repairs, maintenance, and replacements. We understand the importance of a reliable roof for your business and are committed to providing solutions that are both durable and cost-effective.
Commercial Roof Installation
Our commercial roof installation services are tailored to meet the specific needs of your business. We work with a variety of roofing materials, including traditional and modern options, to provide a roof that not only looks great but also offers long-term protection.
Reliable Roof Repair and Maintenance
Regular maintenance and prompt repairs are essential for the longevity of your commercial roof. Our roof repair services are designed to quickly address any issues, reducing the risk of more significant problems and extending the life of your roof.
Commercial Roof Replacement
When it's time for a roof replacement, our commercial roof replacement services ensure a smooth and efficient transition to a new, more effective roofing system.
Why Choose Us as Your Maumelle Commercial Roofer?
Our reputation as a trusted Maumelle commercial roofer is built on our commitment to quality, reliability, and customer satisfaction. We are dedicated to providing the best possible service to our clients, ensuring that your roofing needs are met with the highest standards.
Experienced Roofing Professionals: Our team is comprised of skilled and experienced roofing experts who are knowledgeable in all aspects of commercial roofing.
Quality Materials: We use only the highest quality materials in our roofing projects, ensuring durability and longevity.
Customer-Focused Approach: We work closely with our clients to understand their specific needs and provide customized roofing solutions.
Local Expertise: Our knowledge of the Maumelle area allows us to recommend the best roofing options for the local climate and environment.
Contact Us for Your Commercial Roofing Needs
If you're looking for a reliable Maumelle commercial roofer, look no further than Little Rock Roofing & Flat Roof. Contact us today for a free consultation and to discuss your commercial roofing project.
Business Hours: Monday-Saturday, 8AM to 6PM
Email: info@littlerockarroofing.com
Phone: 501-290-4466
Google Business Profile: Little Rock Roofing & Flat Roof
Google Review Link: Leave us a review
Facebook: Follow us on Facebook
Customer Reviews and Testimonials
Don't just take our word for it. Read what our customers have to say about our services. Visit our Google reviews to see their testimonials.
Conclusion
As your Maumelle commercial roofer, we are committed to providing the highest quality roofing services. Whether you need a new installation, repair, maintenance, or replacement, Little Rock Roofing & Flat Roof is here to ensure your commercial property is well-protected and maintained. Contact us today to get started on your roofing project.